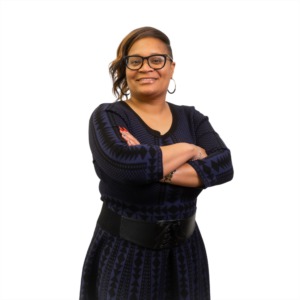 Tamia Upson-Larry is a mother of four children - Donald III, Jermaya, Donovan, and Taniyah, and has been married to her husband Donald, an active-duty service member in the US NAVY, for the last 22 years. Born and raised in Jacksonville, FL, Tamia has always had a passion for serving others and providing excellent customer service.
Prior to becoming a Realtor, Tamia spent 11 years working in the healthcare field, where she provided patient care in a hospital setting. However, in October of last year, she decided to pursue a career in Real Estate to build a career where she oversaw her own destiny. Tamia became a realtor with a mission to help other military families, her own family, friends, and the public become homeowners and build generational wealth.
Tamia's main priority as a realtor is to deliver excellent customer service to her clients and their families while putting their needs before hers during each transaction. When she's not busy helping others find their dream home, Tamia enjoys spending time with family and friends, putting together puzzles, reading, dancing, singing, and attending concerts/events.